"To this end I labor, struggling with all HIS energy, which so powerfully works in me."
Colossians 1:29
The Women's Ministry of Frisco Bible Church seeks to encourage and challenge women to get "Plugged Into Christ" through the Power of His Word, the Power of Prayer, the Power of Fellowship, and the Power of Service. We have an abundance of opportunities to do just that – through our Bible studies, multi-generational moms' group Moms' Exchange, special events, spring retreat, women's ministry teams, and a variety of ways to serve both inside and outside the walls of Frisco Bible.
BIBLE STUDIES: Summer 2022
The New Testament Canon
by Michael Kruger
WEDNESDAY MORNINGS
10AM-12PM
June 1 - July 13 (skip 6/22)
Opponents of Christianity raise challenging questions about the origins, authorship, age, and reliability of the twenty-seven books of the New Testament. When the authenticity of the New Testament is questioned, so is the gospel. In this series, Dr. Michael J. Kruger critiques the most common objections to the canonicity of the New Testament and articulates sound reasons to believe with confidence that the New Testament is the authentic, true, and inspired Word of God.
This study is a no-homework study! We will gather each week to view a lecture and work through the corresponding lesson in the study guide.
Study Guide Cost: $5
Childcare: 1st child = $40, additional child = $15 *Childcare available Wed AM only
Women of the Word
by Jen Wilkin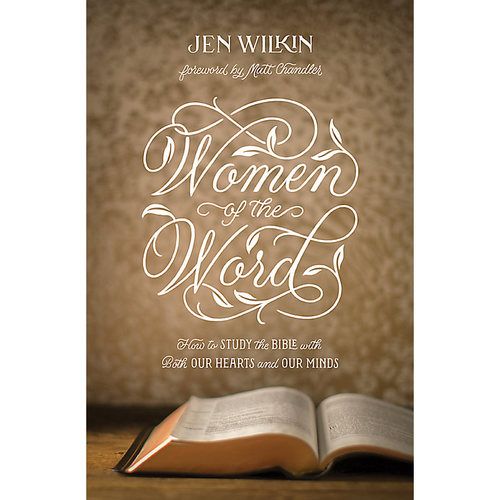 WEDNESDAY MORNINGS
10AM-12PM: June 1 - August 3 (skip 6/22 and 7/27)
>>> OR <<<
THURSDAY EVENINGS
6:30-8:30PM: June 2 - August 4 (skip 6/23 and 7/28)
We all know it's important to study God's word, but sometimes it's hard to know where to start. What's more, a lack of time, emotionally driven approaches, and past frustrations can erode our resolve to keep growing in our knowledge of Scripture. How can we, as Christian women, keep our focus and sustain our passion when reading the Bible? Come learn the 5 Ps of Bible Study and discover how to apply them in real-time as we study the book of Jonah together. *NOTE: This study will use the 2nd Edition of Women of the Word, which includes Questions for Reflection with each chapter. If you have the 1st edition, we recommend ordering the 2nd Edition for this study.
Book Cost: $10
Childcare: 1st child = $40, additional child = $15 *Childcare available Wed AM only
*BIBLE STUDY CHILDCARE
: Limited childcare is available for a fee for the
in person daytime
studies for children ages birth through 5th grade. Please register for childcare at least TWO WEEKS in advance.
If you wish to register your child for childcare after this deadline, please contact our SMILE Childcare Coordinator Lauren Tarlton at
smile@friscobible.com
.
Service Station 2022:
Plugged into the Power of Service!
SERVICE STATION RE-CAP!
170 women put together:
16 Freezer Meals for FBC Families
30 Way Alliance Foster Care Kits
36 Blankets for Hospitalized Children & Homeless
40 Spring Wreaths for Nursing Home
42 Samaritan Inn Care Packages
74 Care Packages for Chemo Patients
84 Cards Of Encouragement for Missionaries & Church Staff
90 College Kids Care Packages
90 World Relief Refugee Welcome Kits
91 Laundry Love Info Bags
100 Summer Lunch Water Bottles
187 Fastpacs Meal Bags
200 Summer Camp Goody Bags
265 Lifetalk & Hope Women's Center New Mom Gift Bags
290 Grace Bridge Personal Care Boxes
REGISTRATION COMING SOON
FOR 2022-23 MOMS' EXCHANGE!
Moms' Exchange is a once-a-month group where wisdom & love are
"exchanged" between moms of all generations, based on God's Word in Titus 2:3-5.
We enjoy food, fellowship, inspiring lessons and discussions. Join us!

M.E. MORNINGS - 1ST FRIDAYS OF THE MONTH
9:30am-12pm, Sept - April
>>> OR <<<
M.E. EVENING EDITION - 2ND TUESDAYS OF THE MONTH
6:30-8pm, Sept - April

REGISTRATION: $5
CHILDCARE: Limited childcare is available for M.E. AM for children ages birth - 5th grade.
(Childcare Cost Per Semester: $25 for the 1st child; $10 for each additional child)